Our story started few years ago when our founder Donna Mc Cauley opened a cart on Station road in Meenacuing, Gweedore and began selling Teddies. Couple years later, our Teddies continue to be best friends, a part of the family and beloved heirlooms. Each one of our meticulously-designed, artisan,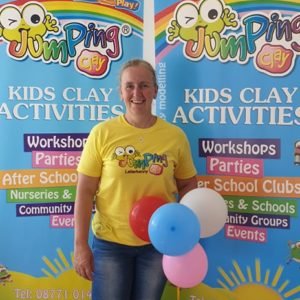 handcrafted Teddy is guaranteed for a lifetime . Tj's Teddies make the perfect gifts for men ,women and children for any occasion, from Christmas to new babies and everything in the between .As a company, the attention to detail and care we put into our Teddies extends to all aspects of our business.
We  believe in our inherent corporate responsibility to give back, whether it's the 100% recycled stuffing used in each Teddy, our Little Hero Program has supported different charities down through the years by providing Tj's Teddy to children in crisis situations or organizing different charities events in support of our Little Heros .